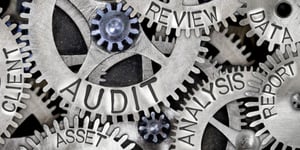 Ross Optical today announced that it has successfully passed the surveillance audit against the ISO 9001:2015 Standard with no non-conformances. The audit was completed by Perry Johnson Registrars, Inc. This certification affords the company's U.S. and international customers a globally recognized standard of quality assurance. Ross Optical achieved ISO 9001:2015 certification in January of 2018.
"We are very pleased to once again pass our re-certification. This re-certification recognizes our team's hard work and continued dedication to providing high quality solutions and superior service to our customers." Ross Optical President Divi Mangadu said.
The company provides standard and custom optics and optical assemblies for OEMs in medical devices, automation and other industries. This certification will save customers time during the qualification and audit stages of the procurement process.
Rigorous quality inspection at Ross Optical includes surface inspection and interferogramic inspection of optical components.
About Ross Optical Industries
Ross Optical Industries, Inc. provides custom, precision engineered solutions for OEM and ITAR applications, specialty standard lenses, micro optics and other hard-to-find optics. Customers in R&D, electronics, semiconductors, pharmaceuticals, biomedical or military applications look to Ross Optical for their expertise in custom optical and mechanical design, prototyping, coating and manufacturing. Ross Optical is known for cost-effective solutions and offers overseas and domestic sourcing, inventory and inspection to reduce supply chain risk for its customers.
ABOUT ISO 9001:2015:
Established by the International Organization for Standardization, ISO 9001:2015 is recognized as the worldwide standard for quality management systems and practices. The standards body provides requirements, guidance and tools for companies and organizations who want to ensure that their products and services consistently meet customers' requirements and that quality is consistently improved.