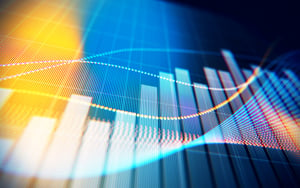 APOMA, the American Precision Optics Manufacturing Association, is a working group of top optical manufacturers throughout the United States. The organization shares and establishes best practices for optical fabrication and testing. It also provides a unified voice for promoting and advancing the optics industry on a national and international level. Optics is a constantly changing industry. Here are three new business challenges that stood out to us during a recent APOMA meeting.
Establishing an apprentice program for optical technicians
Mike Mandina, president of Optimax, shared information about the process of establishing an optical technician apprenticeship program at the company. Optics is not a trade offered at most high schools or colleges, and now the precision optics industry is facing a critical need for skilled optical technicians. Apprenticeship programs enable new hires to develop the necessary skills through an "earn and learn" approach that combines classroom training and hands-on learning within a working industry setting. Students emerge from these apprenticeships fully prepared to meet the highest industry standards. Mandina shared US Department of Labor standards that a registered apprenticeship program must meet. A registered apprenticeship program requires a curriculum that covers hands-on training in specified skills, regulatory instruction, and education in key topics such as trade theory, science, and math.
New methods in additive manufacturing for glass optics
Researchers from Lawrence Livermore National Labs (LLNL) shared a presentation entitled "Additive Manufacturing of Glass Optics." Their presentation showed how 3D printing processes have already revolutionized many areas of manufacturing, and the technology shows promise for producing optical glass with tailored shapes and compositions. The LLNL researchers demonstrated a method of using additive manufacturing to create gradient index (GRIN) optical elements. Gradient index optics utilize variations in the refractive index of a material to change the direction of light rays, rather than variations in the surface shape and thickness. Their process, called direct ink writing (DIW) applies high-index "inks" onto a glass substrate, which creates variation in material density when the glass is processed. In the presentation they demonstrated a 2x-diffraction-limited GRIN lens and revealed advances in creating cylindrical positive and aspheric negative GRIN lenses.
Growing applications for cylinder optics
OptoTech is an optical manufacturing-equipment production company headquartered in Wettenberg, Germany. Matthias Pfaff, Division Manager of OptoTech's Precision Optics & Meteorology unit, noted that the market for cylindrical lenses has grown rapidly in the past three years. While there are several common applications for the cylindrical lens in the current market, Pfaff credits the industry's recent growth to the expanding commercial uses of OLED products. Innovation in cylindrical lens technology continues to drive smaller dimensions and tighter tolerances as industry needs grow. Many new applications that require aspheric profiles and free-form cylinders are in development. In a previous article we described the current methods of fabricating cylindrical lenses. This fresh demand for cylinder optics is pushing optical manufacturers to develop entirely new fabrication technologies.
These represent only three of the topics facing the optics industry. These new opportunities and challenges are driving the development of new technologies while simultaneously increasing demand for skilled labor to utilize these methods. It is a fascinating time to be working in the optics industry, and it will be interesting to see how the precision optical manufacturing community adapts to these changes.
---
Download our free optical calculator. Developed at Ross Optical to aid our manufacturing team, the Optical Calculator offers frequently used calculations including but not limited to EFL, F#, Centration, Sag and Radius, and Aspheric Surface. With this helpful tool, you will have the ability to calculate according to industry requirements easily and quickly.