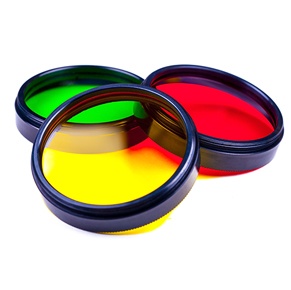 Penn Optical Coatings is a partner of Ross Optical. Ross does a number of coatings in-house, but when our customers have more complex or custom project, we know we can rely on Penn's expertise and attention to quality.
Iain MacMillan, CEO of Penn, has been in the optics business for more than 30 years and has seen a lot of change in the industry. Technology has advanced, boundaries have been pushed, and optical quality has significantly improved. The industry is moving to more complex, custom coatings, which can give optical designs a needed edge and improve optical system performance. Here are a few examples:
More Applications – Applications in different sets of wavelengths used to require different coatings. Now coaters can make one coating work for multiple applications, which reduces inventory costs and supply chain complexity.
Greater Precision – Suppliers with optical design and engineering expertise can help customers achieve ever-tighter tolerances for higher precision optics.
Special Sizes – Demand is increasing for both large optics and micro optics, and coaters must be able to accommodate these variable-size lenses. Penn can coat optics up to 1 meter and down to 1 mm in diameter. Ross is able to coat to the edge even on the smallest micro optics.
See the full list: "10 Ways Coating Advancements Can Improve Optical System Performance"
The teams at Ross and Penn are continually investing in technology to keep up with customer demand for high volume, tight tolerances, and more. Both companies also have rigorous inspection processes to ensure quality. Learn more about our optical coating capabilities, or contact us to discuss your latest project.